Click to view a full size picture (opens in a new tab)

When I received it, this AE-D1 was in mint condition. As it was probably stored for several decades some thickened oil caused blocking of keyboard entry. It didn't take much effort to unblock it. From that moment on it was fully operational.
The machine is driven by an asynchronous motor which will need little maintenance. The large 2 µF capacitor is needed to start the motor.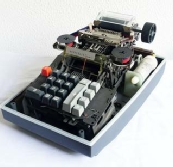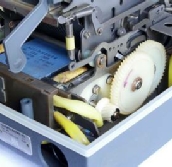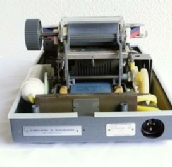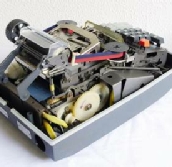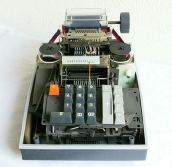 Asynchronous AC motor & plastic gears